ISO 45001 is an international standard that defines the requirements for an occupational health and safety management system (OH&S MS). By establishing an effective OH&S MS based on this standard, organizations provide safer and healthier work environments.
ISO 45001 is applicable to organizations of all sizes and industries that seek to prevent work-related injuries, diseases, and deaths and promotes the establishment of safe working environments and the continual improvement of occupational health and safety performance.
Enhanced reputation among internationally recognized businesses as a result of implementing the best practices of occupational health and safety.
Increased trust of employees by demonstrating that the organization is committed to improve their safety and health in the workplace.
Reduced insurance premiums and claims.
Increased return on investment due to improved staff productivity, while the injuries within the workplace will be reduced.
Reduced employee turnover because the main focus will be in the mental and physical well-being of the employees.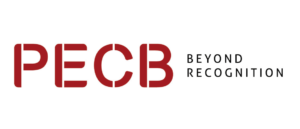 PlaninLux is an authorized provider for ISO 45001 PECB Training Courses and Certifications. PECB – Professional Evaluation and Certification Board – is a certification body which provides education and certification in accordance with ISO/IEC 17024 for individuals on a wide range of disciplines.
Check the training courses below and find the one that suits you best: Introduction, Foundation, Lead Implementer or Lead Auditor.
For an on-demand training for your company or organization, please contact us.
We also offer the possibility to follow the training and obtain the related certification in self-study modality. Below you will find the prices and the link to apply for registration.
Introduction
Prerequisites not required
1 training day
over 100 pages of information and practical examples
Examination None
Certification None
Brochure
Foundation
Prerequisites not required
2 training days
over 200 pages of information and practical examples
Examination Yes
Certification Yes
Brochure
Lead Implementer
Prerequisites required
1350€‎
/self study module
5 training days
over 450 pages of information and practical examples
Examination Yes
Certification Yes
Brochure
Lead Auditor
Prerequisites required
1950€‎
/self study module
5 training days
over 450 pages of information and practical examples
Examination Yes
Certification Yes
Brochure
Registration open at any time.

Freedom and flexibility: you study the course on your own.

Training materials are available and can be download through KATE app.

Online examination – you can choose the date of the exam with total flexibility.

Low fees.

Recommended option for "introduction" and "foundation" courses

Training provided by experts

On-demand training for organizations.

We organize the training at your organization, in an external classroom setting, via teleconference or a hybrid environment.

Participants get the opportunity to ask questions and share some practical tips with a certified ISO expert.

Training materials are available and can be download through KATE app.

The exam type can be online or paper-based.

Tailor-made quotation.

Recommended option for "Lead Implementer" and "Lead Auditor" courses